X-ID® BOILER TUBING IMPROVES BOILER PERFORMANCE AND LOWER COSTS
Whether you're retrofitting an existing boiler or building a new one, innovative X-ID tubing® from Tektube is your best solution to enhance your operational efficiency. X-ID® technology delivers more power and performance, setting a new standard for heat transfer efficiency.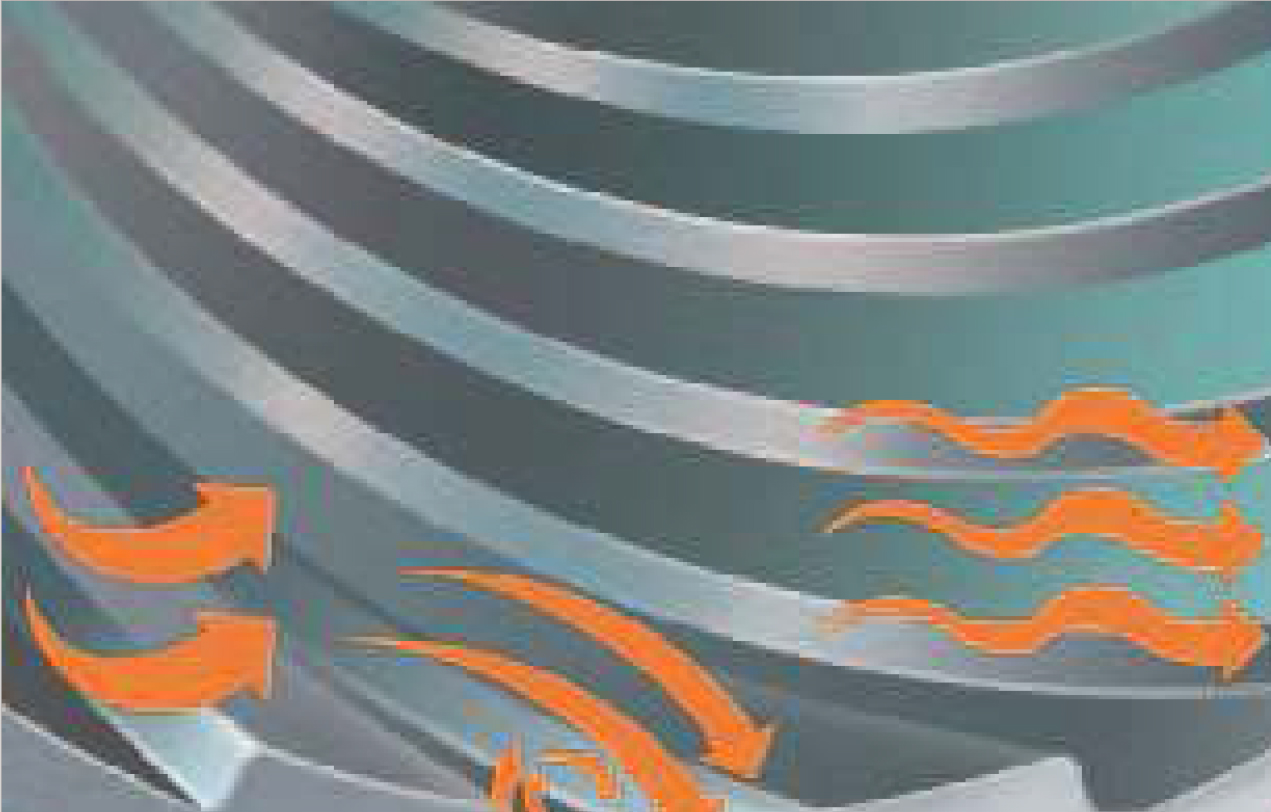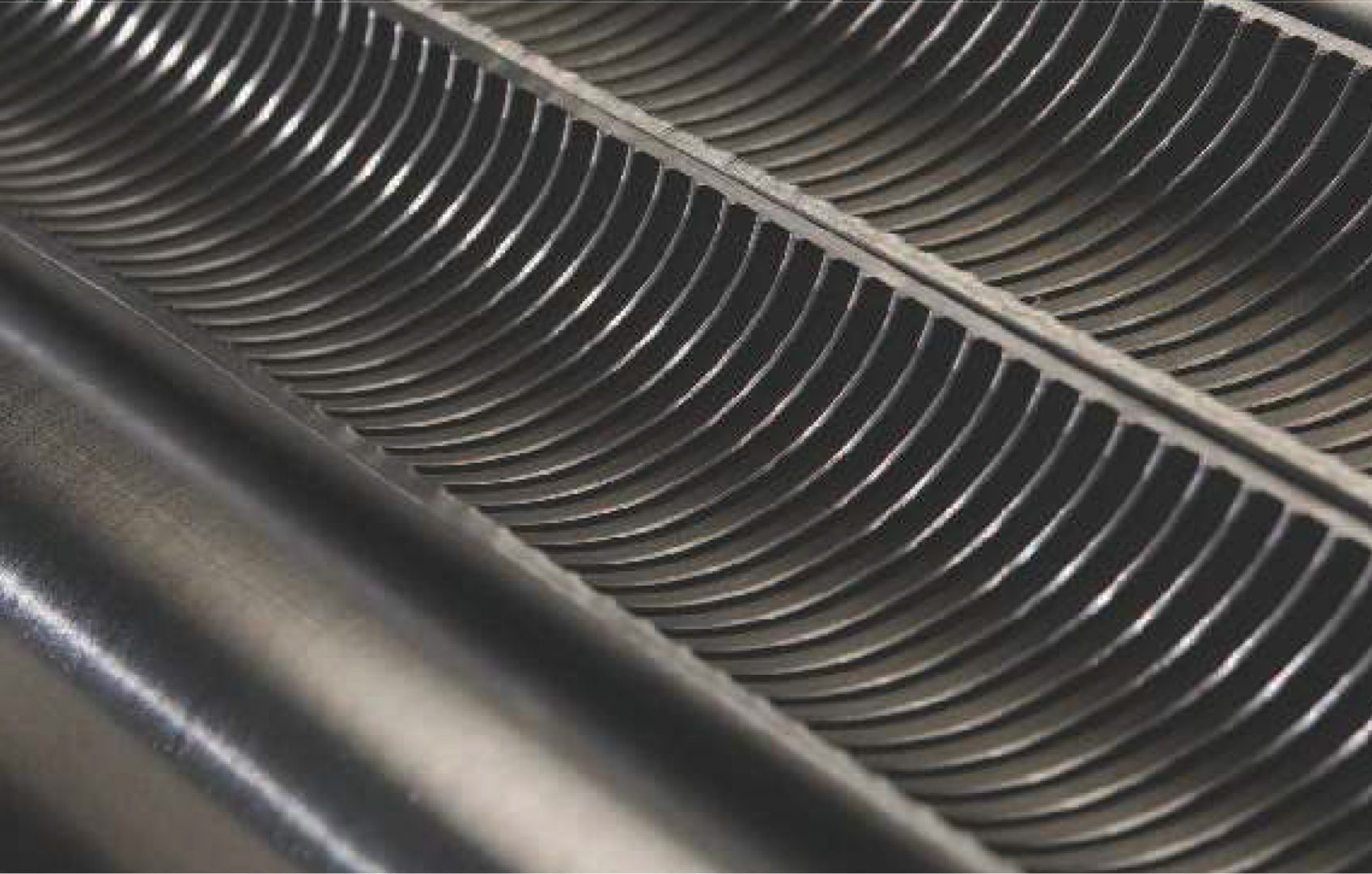 THE ULTIMATE IN HEAT RECOVERY FROM TEKTUBE.
X-ID® tubes are internally augmented tubes that significantly increase the heat transfer for gas flowing inside the tube, as opposed to equivalent bare tubing.
HOW IT WORKS.
Helical ribs embossed on the inside of the tube not only provide a increased surface area, but they also lead to a complex boundary layer separation/reattachment phenomenon. This reattachment improves heat transfer. With the X-ID® tube, the inside heat transfer is 85% greater than a plain tube. Cost savings of up to 20% on the entire boiler package can be obtained with X-ID® tubes.
POWER TECHNOLOGY FROM AN INDUSTRY LEADER.
One of the largest producers of ERW carbon steel boiler tubes in North America, TEKtube is an industry leader providing the latest technological advancements to meet the most demanding performance and cost- containment requirements of a wide range of customer worldwide.
X-ID TUBING® BENEFITS:
Achieves 85% higher tube side heat transfer.
Reduces fuel consumption.
Reduces footprint and overall space requirements.
Increases boiler efficiency, lowers emissions of NOx and other pollutants.
Allows custom design with the same shell size for significantly larger steam space and disengagement heights.
Ideal for rapid ramp up to full production or high-quality steam requirements with rapidly varying loads.
Results in up to a 20% cost  savings over bare tube designs.
X-ID® IS IDEAL FOR RE-TUBING PROJECTS.
Re-tubing existing plain tube boilers with Tektube X-ID® technology is a simple economical process - and a smart move toward unparalleled cost, time, and space efficiency. After converting to X-ID® tubes, you will see the return on your investment within a few months.
EXTENSIVELY TESTED, X-ID® TUBING MEETS  ASME SPECS
X-ID® tubes have been used in boilers ranging from 60 HP to 2200 HP. Proven performance in a wide range of applications has established X-ID® technology as an important and growing part of the firetube boiler industry.
X-ID® tubing is produced by first embossing the rib pattern on the unrolled strip of metal, which is then rolled and welded into a tube in an ERW mill. The height of the rib is over and above the wall thickness, so the combined depth of the tubing wall and ribbing is over and above minimum wall specifications. X-ID® tubes meet ASME standards for all material, dimensional and testing (destructive and non-destructive) requirements set forth in SA-178A specifications.
Developed in 1990, X-ID® tubing has undergone extensive research and rigorous testing by a team of leading industry experts as the state-of-the-art Fintube Test Facility and the University of Tulsa. Donlee Technologies (now AESYS Technologies) produced the first boiler using X-ID tubing for Nationwide Boiler. Rated at 650 HP, the boiler was built on the frame of a 350 HP plain tube boiler with an increased length of 18 inches and larger furnace.
X-ID® BOILERS ARE MANUFACTURED BY A NUMBER OF U.S BOILER COMPANIES, INCLUDING:
Superior Boiler Works

Powerhouse Equipment

Sellers Manufacturing

Victory Energy Operations

Hurst Boiler

Byworth Boiler (UK)

Johnston Boiler Company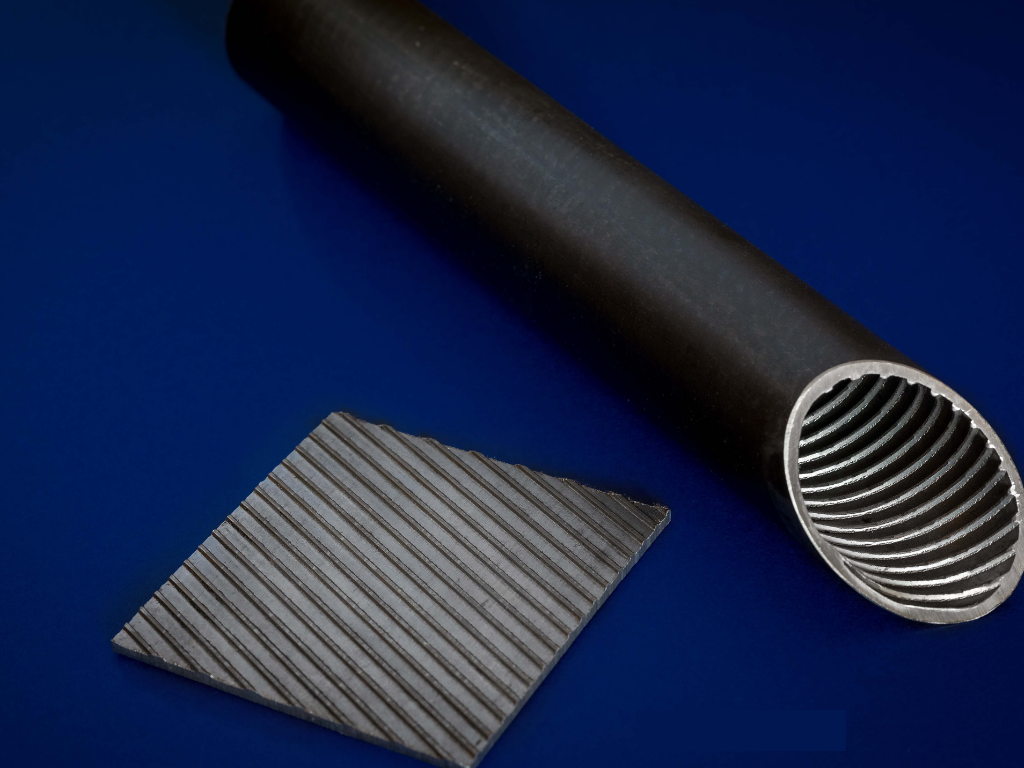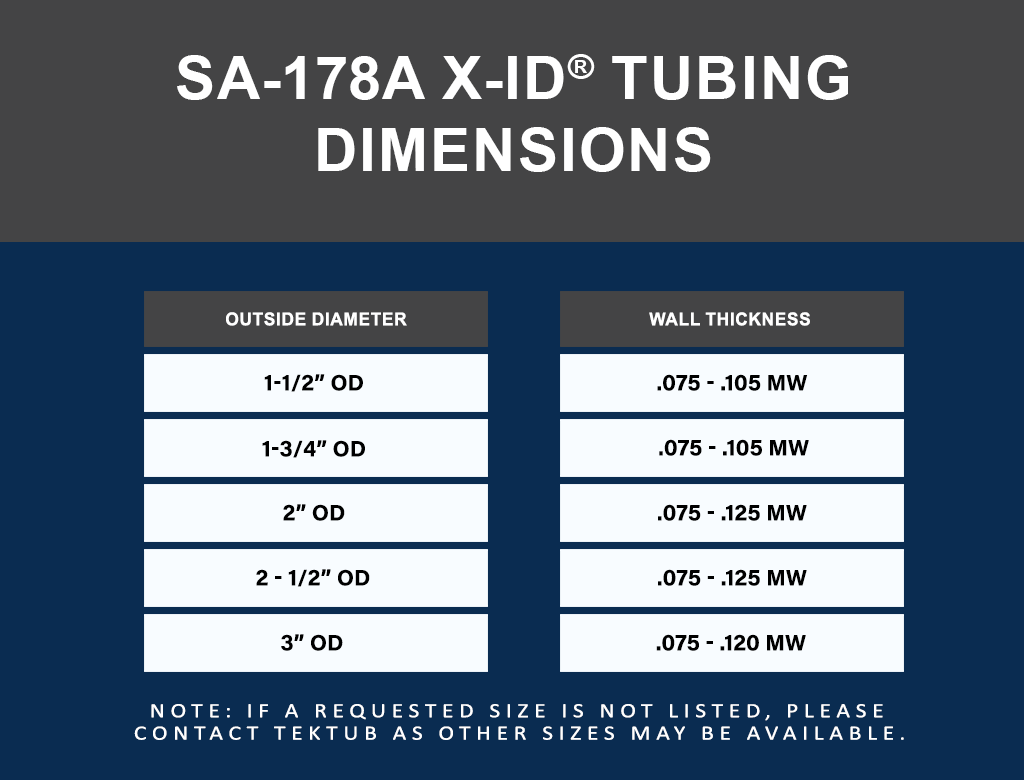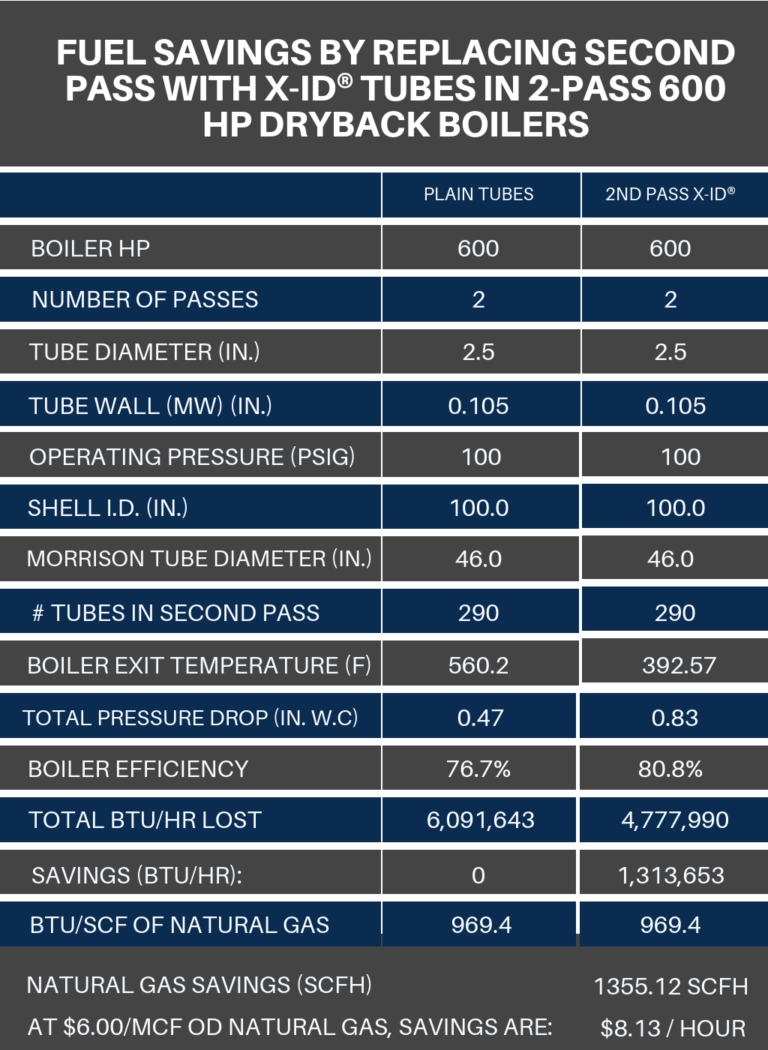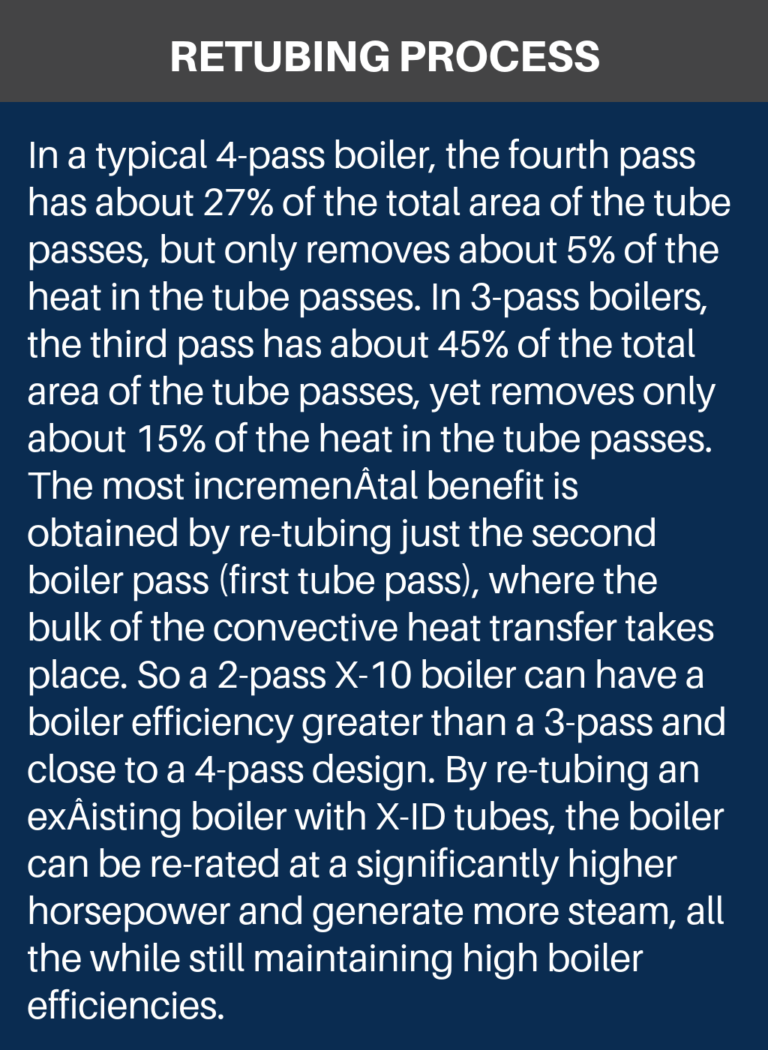 "WITH THE ENHANCEMENT IN HEAT  TRANSFER AND  A MINIMAL INCREASE IN PRESSURE LOSS, THE X-ID® BOILER TUBING OFFERS AN OPTION TO PROVIDE A COMPACT AIR HEATER DESIGN."
SOURCE: "A CFB BOILER DESIGN FOR THE UTILITY MARKET," S.J. GOIDICH AND L.A. REED, FOSTER WHEELER ENERGY CORPORATION - PAPER PRESENTED AT THE POWER=GEN AMERICAS '94 CONFERENCE
X-ID® ENHANCES NEW BOILER PERFORMANCE AND EFFICIENCY.
From the very beginning, it pays to design with X-ID®.
Start with X-ID® to take advantage of:
Up to 20% costs savings over bare tube designs.
Significantly expanded steam-volume capacity and improved steam quality.
Reduced footprint and space requirements.
Shipping ease and convenience.
TYPICAL APPLICATIONS:
CFB Boilers
Wood-fired boilers
Ambient air heaters
Municipal Solid Waste applications
Biomass
SCR units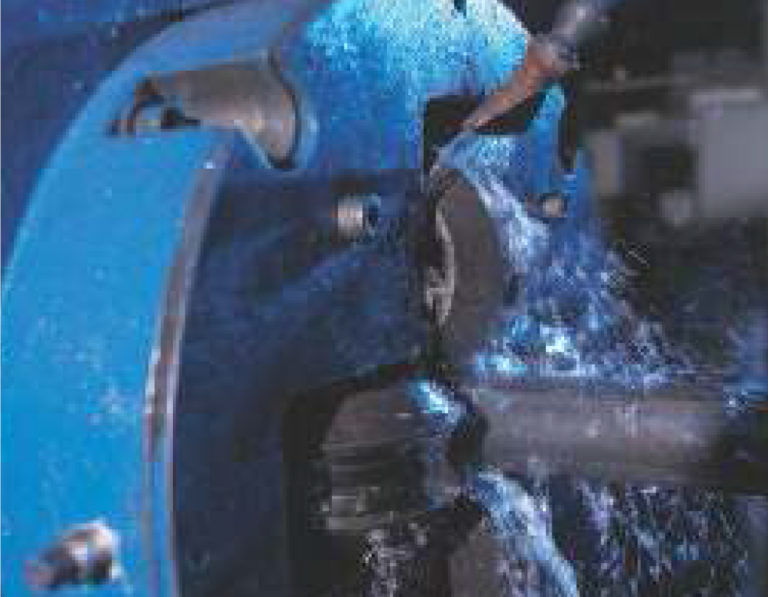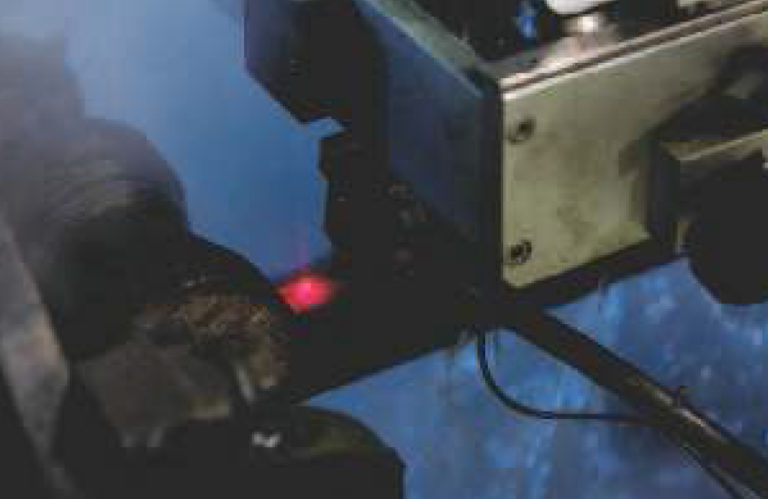 X-ID® PROVIDES HIGHER CAPACITY FOR SPECIALS.
X-ID® tubing is perfect for surface area limited boilers. X-ID®-equipped Ohio Specials, Detroit Specials, and NY Specials provide higher capacity and ratings at higher boiler efficiencies.
X-ID® TUBULAR AIR HEATERS ARE FIELD-PROVEN
In field test, X-ID® tubes foul less than plain tubes operating in particulate-laden flue gas inside the tubes. Both X-ID® and plain tubes were installed in a 40MWe (Foster Wheeler) CFB boiler in northeastern Pensylvania. The boiler, which fired anthracite culm that has an ash content of 70%, has the tubular air heater designed for flue gas inside the tubes. The X-ID® tubes were clean while the plain tubes showed a layer of soot. This is because a  vortex is created behind each rib which cleans the particulate matter from the wall and transports it along the tube core. Essentially, the X-ID® tube is self-cleaning.
X-ID® TUBULAR AIR  HEATERS FEATURE ECONOMICALLY OPTIMAL DESIGN.
A tubular air heater is a cross-flow heat exchanger in which the controlling heat transfer coefficient is always greater than that of the tube side. With X-ID® tubes, the heat exchanger or tubular air heater can be designed so the tube side and shell-side heat transfer coefficients match each other, which balances the heat transfer resistances.
In addition, hot gas on the tube side, the wall temperature with X-ID® tubes is biased towards the higher tube-side gas temperature due to the higher tube-side heat transfer coefficient. Cold-end wall temperatures with X-ID® tubes can run significantly higher than with plain tubes, providing added cold end protection.